We are sailing through uncharted waters.
Let me help you through this challenging time,
through online counseling and hypnotherapy.


Thank you for visiting my website!  Have you been feeling anxious, sad or unmotivated? Are you overeating or having trouble sleeping? Having relationship issues? I offer exclusively online/telephone counseling and hypnotherapy sessions, to help you through these stressful times.
Please call today for your free 15-minute phone consultation.  Learn more about how online therapy can help you grow as a person, reach your goals, and build a fulfilling life.  I specialize in helping clients cope with anxiety, stress and worry.  I am here with you on this journey.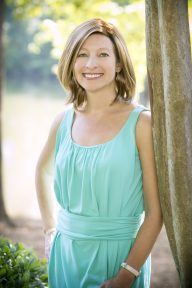 LCHC helped me overcome my fears and anxieties … Amy's relaxed, non-judgmental approach to hypnosis was very successful.  She customized therapy and CDs specific to me, that I continue to use, ensuring lasting results."
-RS
"I am doing great! I have lost 25.5 pounds to date! I have about 8 more to go to be at my goal weight. I am continuing to go to classes at the gym and am staying focused on my goals."
– KM
Celebrating 20 years of helping
"Improve your life through the power of your mind!"
I help many clients with hypnotherapy for issues including:



Relieve Anxiety & Stress
Conquer Procrastination
Self & Social Confidence
Improve Concentration & Focus
Stop Teeth Clenching
Lose Weight
Reduce Pain
Release Phobias
Sleep Better
Enhance Clarity
Optimize Your Health
Think Positively
Alleviate Depression
Public Speaking
Stop Smoking
All hypnotherapy clients receive free personalized CDs and downloadable mp3s of the actual hypnosis sessions.