Do I Need Counseling?
Have you been feeling anxious, sad or unmotivated? Are you overeating or having trouble sleeping? Having relationship issues? We all have unique and personal ways of coping with stress and loss.  But sometimes, despite our best efforts to get through tough times (and these past few years definitely count as tough times!) we need a little outside help.  That's where counseling comes in.  Talking to a counselor can help you grow as a person, get clarity, heal emotionally, and just make life a little easier.
Whether you want brief, solution-focused therapy or longer term counseling, I am here for you.  Clients describe me as easy to talk to, insightful, knowledgeable, caring, compassionate, and an amazing listener.  I have been in private practice for 23 years and have lots of tools to help you cope with anxiety, develop healthy habits and enhance your relationships.  You can see me for counseling only, or counseling and hypnotherapy, whichever you prefer.  I offer in-person and virtual therapy.
I am "The Anxiety Specialist" and also help clients to cope with the following issues:
Bereavement/Grief Issues
Depression
Relationship Issues
Low Self-Esteem
Adjusting To Divorce
Overeating
Infertility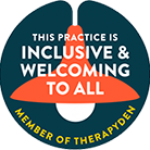 All sessions are completely confidential and by appointment only. I offer counseling for teens through adults.  The rate for a 50-55 minute counseling session is $120.
If you are in urgent need of assistance, help is available!
You may text the word HOME to the number 741741 to reach a crisis counselor by text.
Or you can call the Behavioral Health Help Line at 800-418-2065, call 911, or present at your nearest emergency room.
Or contact the Suicide & Crisis Lifeline by calling 988, texting 988, or chatting 988lifeline.org